Studienstart International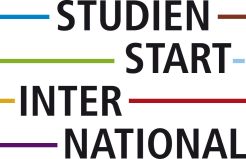 Studienstart International offers students the optimal preparation for their degree programme.
Students from non-EU countries applying for human medicine, dentistry or neuroscience, begin their studies at the University of Cologne with the one-semester programme "Studienstart International".



The one-semester programme is comprised of:
initial courses in the primary area of study
learning skills classes
supplementary German language classes (following a placement test)
subject-specific German language courses
an orientation series
intercultural awareness classes

Features:
a faculty- or discipline-specific programme
content that is tightly linked to the degree programme
excellent preparation for the chosen degree programme
successful completion of Studienstart International allows admission to a regular course of study
a highly customised schedule tailored to each individual student

This is supplemented by:
information prior to your arrival via the UKI online information portal
a team/buddy programme
a welcome event
excursions
extra counseling and academic support organized by the ZIB Med
Information about the documents you need to submit and the application deadlines can be found on the web pages of the International Office of the University of Cologne.
More information about the program "Studienstart International" can be found here.